We are handling a lot of commercial prints such as brochures, catalogs, posters.
Also good at printed materials that require high quality such Note pad products and envelopes.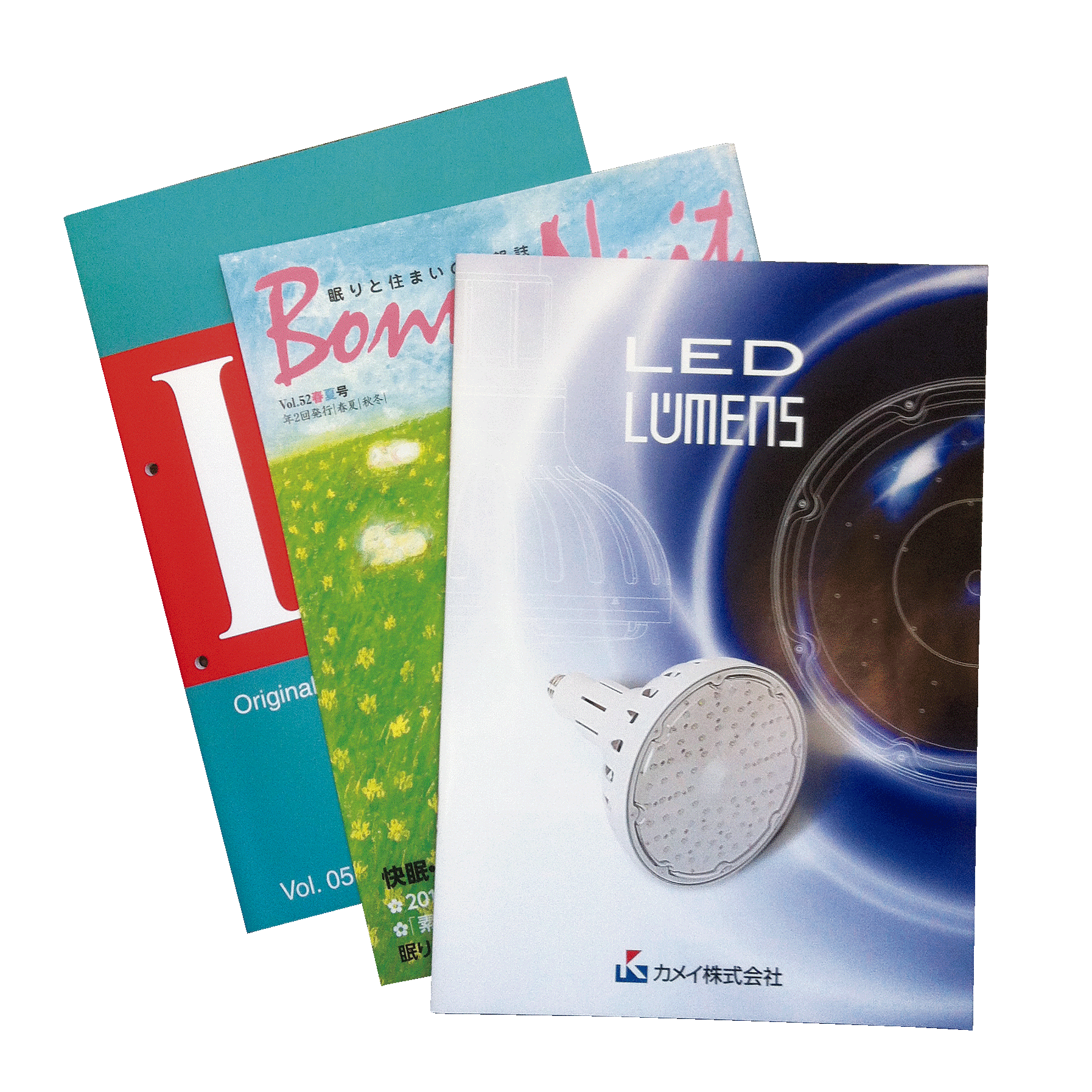 Brochure, Catalog
We are equipped with a large 6 color printing machine.
We are handling printed materials that emphasize photographs, such as brochures, leaflets, catalogs.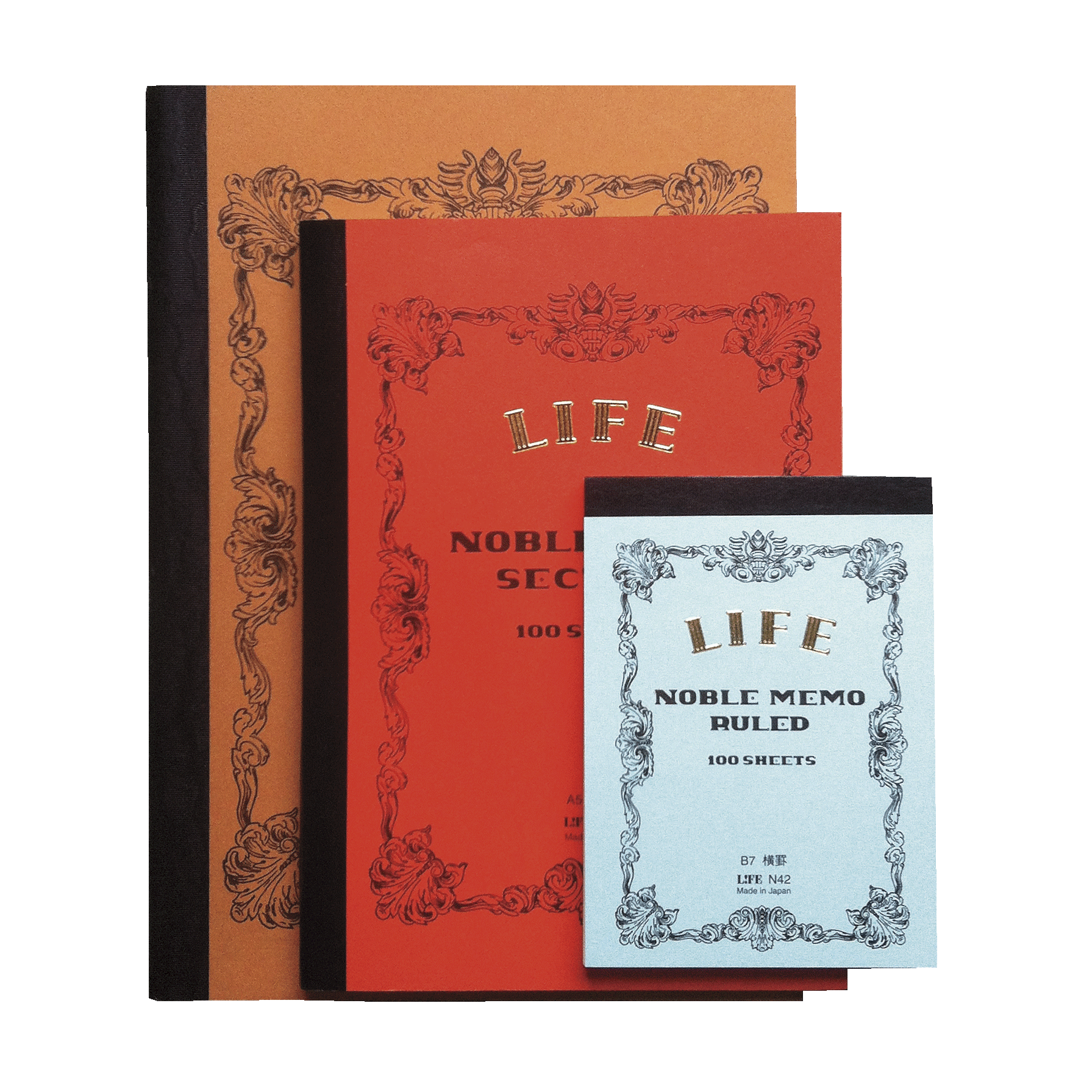 Notebooks
It is very important that color matching on the front and back of the ruled line for notes and other printings.
We also deal with many monochromatic prints.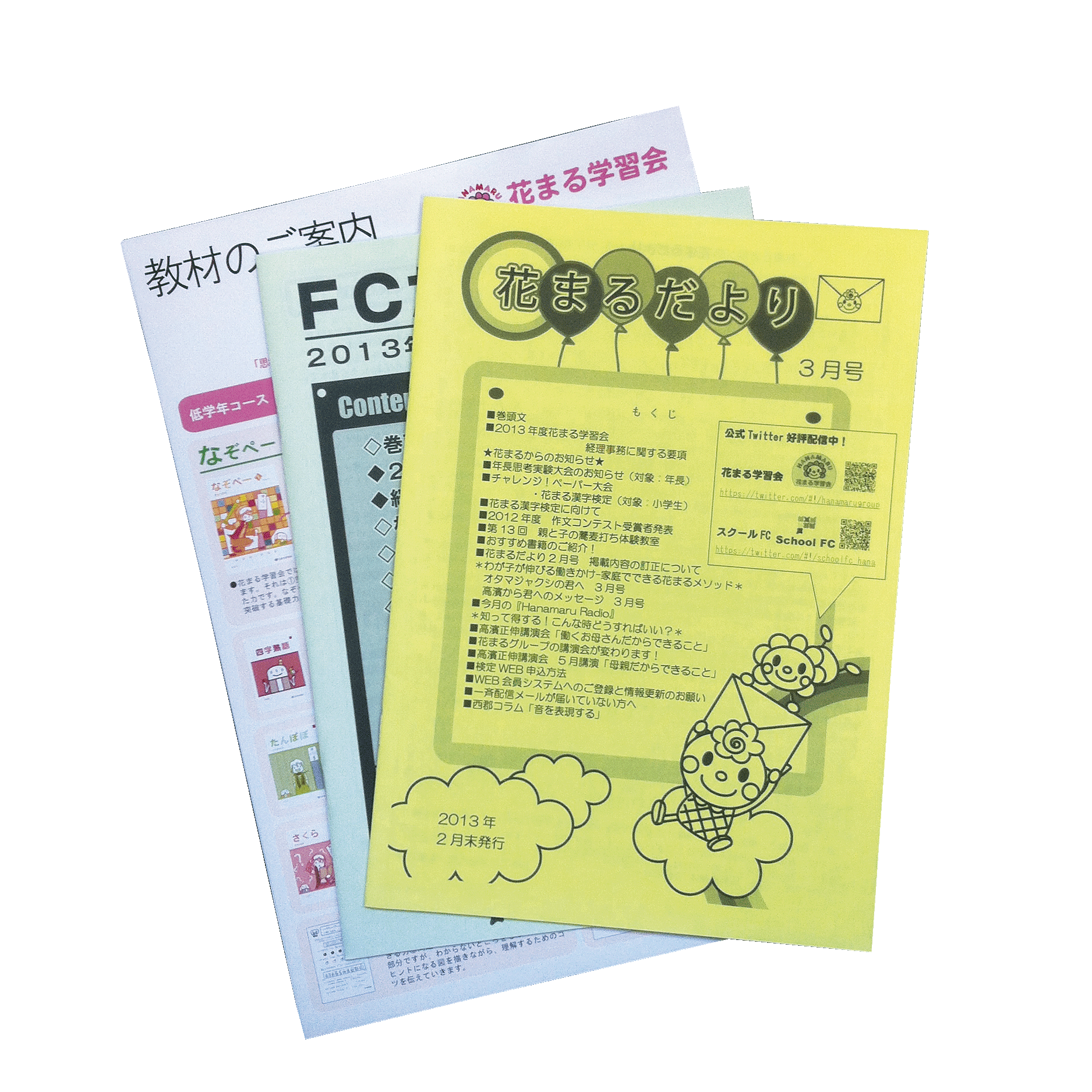 Public information paper
We are also handling publicity newspapers issued on a fixed day every month or week.