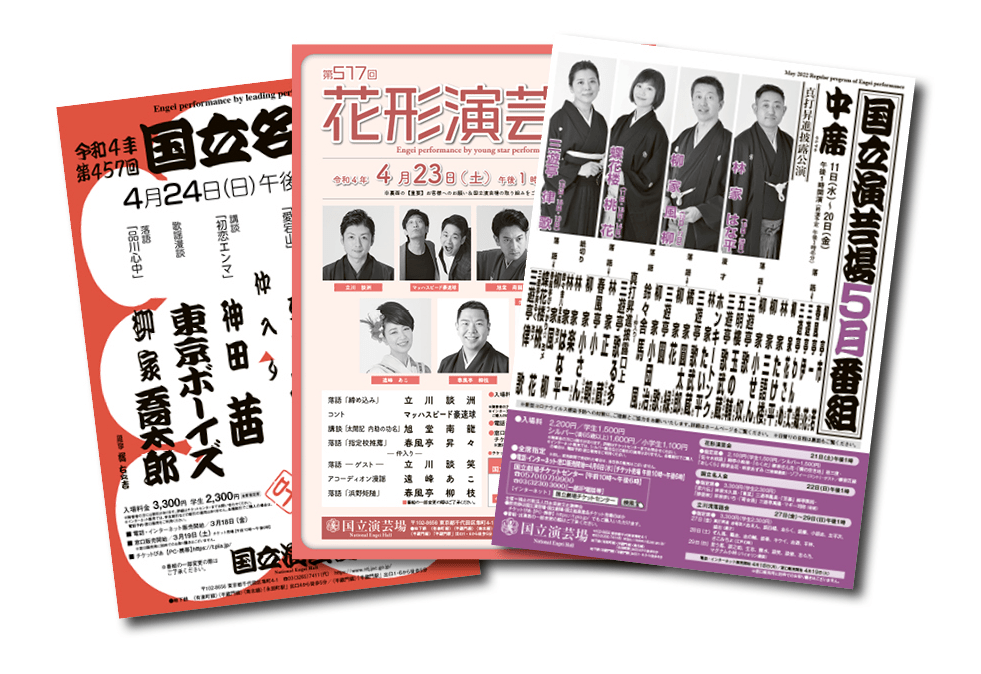 Flyers / Posters
We are good at "spot color printing" such as spot color two-color printing, which is not good for internet printing companies. Nowadays, the number of full-color printed matter is increasing, and we will try to differentiate ourselves by printing leaflets, posters, etc. using spot color ink.
Envelope
We have been printing envelopes for over 50 years since our founding. Most of envelopes are printed in one or two colors, so our printing operators are good at printing in spot colors.
Booklet cover
In order to keep printing costs down, why not make the cover of the booklet a spot two-color print? By using bright ink, it is possible to clarify the difference between the previous issue and the next issue.
Wrapping paper
If you print one spot color, you can print the original wrapping paper at a surprisingly low price. Delivery to individuals is increasing. We will prepare an original wrapping paper with your own logo printed on it.
Please use this form to contact us for a quote.
From corporate customers, individual customers, and customers of other companies in the same industry
I look forward to hearing from you.